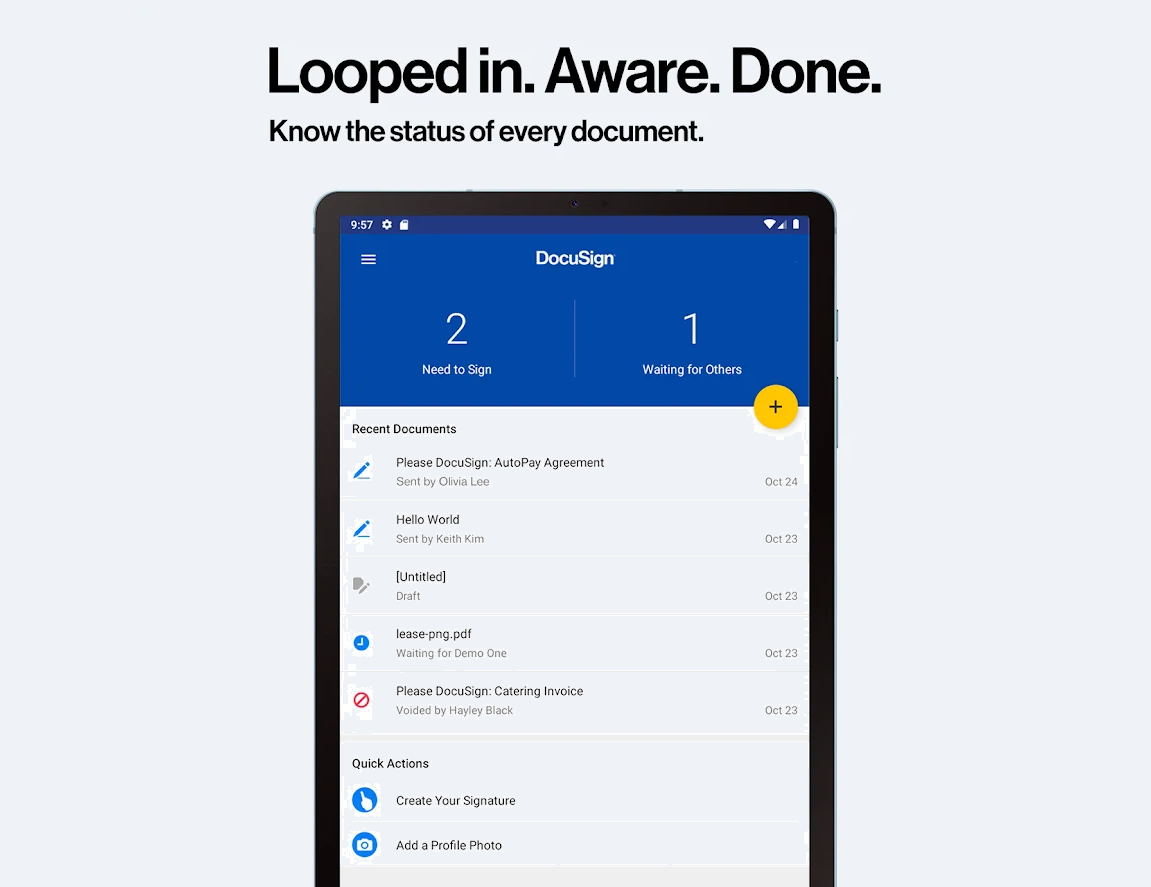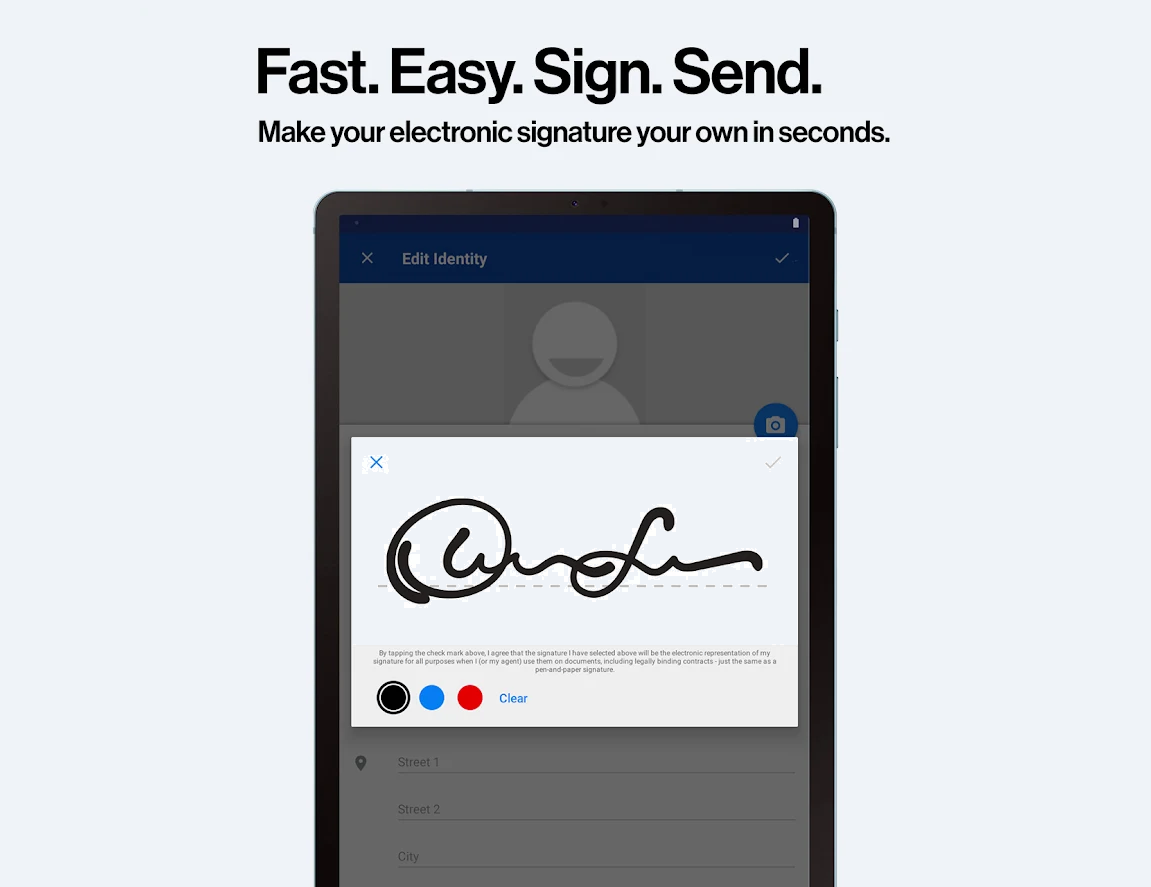 About DocuSign

DocuSign is an American company that has been offering solutions for digitally signing, storing and managing documents and contracts since 2003. By now, DocuSign has become a true market leader in e-signing with its 1 million customers and hundreds of millions of signers. 
Since 2019, DocuSign offers the DocuSign Agreement Cloud to its customers. The Agreement Cloud is a suite of products and integrations that completely transform the way organizations prepare, sign, respond to and manage contracts and documents. Everything is done digitally. The entire agreement process is automated and integrates with other systems you already use so you can do business faster with less risk, lower costs and better experiences for customers, partners and employees.
DocuSign eSignature complies with the US ESIGN and UETA legislation and the EU eIDAS regulation. The digital signature created with DocuSign is legally valid and admissible in court. 
Plans & pricing
DocuSign offers several subscriptions. Subscriptions start from $10 per month based on an annual subscription. With all plans you can use the free Android or iOS app. In addition, all plans offer the highest level of trust and security. 
1| Personal – $10 per month
The cheapest plan allows you to send five documents for e-signatures per month, track real-time progress and view detailed status for each recipient. You can also set up automatic email reminders and due dates for your recipients and you benefit from reusable templates.
This plan is for one user only. If you want to add multiple users, you'll need to switch to a 'Standard' or 'Business Pro' plan. 
2| Standard – $25 per user, per month
This plan allows you to send as many documents for electronic signature as you want. Furthermore, this pan offers additional functionalities besides those in the 'personal' plan. For example, sharing your most important documents and templates with colleagues, making and receiving real-time comments and implementing your own corporate identity. For example, add your own logo and define color themes. You will also receive detailed reports on the activities of your users.
With this subscription you can add up to five users. This way you can easily add colleagues so they can also send and manage agreements from one account.
3| Business Pro – $40 per user, per month 
The Business Pro plan is even more comprehensive than the Standard plan. It enjoys the same features as the Standard plan but you also benefit from functionalities such as the ability to ask your recipients to upload and attach documents as part of the signing process. In addition, you can allow recipients to make changes and you can do bulk mailing.  
If you only want to sign documents, you can also choose the free DocuSign subscription. With this subscription, you can sign as many documents as you want and have easy access to all your signed documents. These can be found in DocuSign's secure cloud storage. 
Before you choose a subscription, you can first use the 30-day trial period. 
API Plans 
In addition to the plans for esigning documents, DocuSign also offers three subscriptions for API. API subscriptions are designed for developers and focused on sending envelopes through one or more integrations, rather than users. Subscription prices range from 50 to 480 USD.