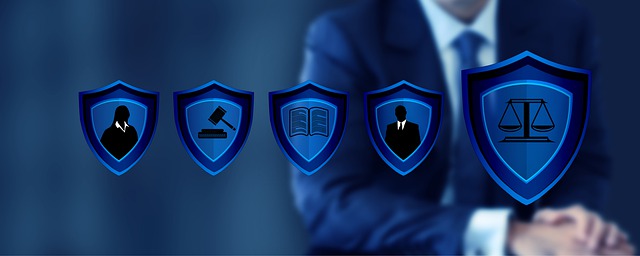 Concerns about document security, especially with regard to electronic signatures, are inevitable when transitioning from paper-based to digital workflows. When signing or having documents signed, it's important to have confidence that the documents are secure and that the signatures are valid and enforceable under the law.
Since online transactions are highly vulnerable to fraud and hacking, we have good reason to doubt their safety and legitimacy. In light of this, it is quite understandable if you're reluctant to fully accept the legal force of an electronically signed document solely because it is in an electronic form.
But there's nothing to be concerned about! Many laws exist to safeguard electronic signature legality. To dispel any doubts you may have, we will discuss in this article the legality of an electronically signed document and how legally binding digital signatures are.
Are Electronic Signatures Legally Enforceable?
Any sound, symbol, or process attached to or logically associated with an electronic record and executed or adopted by a person with the intent to sign the record is referred to as an electronic signature.
Electronic signature software facilitates the fast completion of documents by individuals or business agreements and paperwork that are quick and easy to sign and are immediately regarded as legal. It ensures maximum efficiency and security since it combines tracking of the involved persons' details and information and has numerous layers of security linked with electronic signatures. Such measures make it impossible to forge and adhere to legislation that legally recognizes electronic signature.
In many nations and jurisdictions, meaningful ceremonies and documents like birth or death certificates, divorce certificates, and adoption papers don't use e-signatures. In these cases, wet signatures, notaries, or witnesses are typically required. If it is clear that the signer is not computer literate, the electronic signature is not valid.
What Are the Requirements of a Legally Binding Electronic Signature?
Since the requirements for electronic signatures vary somewhat between states and countries, it is important for everyone to be aware of the laws that apply to them, whether they are conducting business or conducting personal transactions. Thus, seeking legal counsel is a good idea, especially considering e-signature laws vary by region.
E- signature requirements in the US
The Uniform Electronic Transactions Act (UETA) at the state level and the Electronic Signatures in Global and National Commerce Act (ESIGN) at the federal level are the two main acts that back up legal requirements for electronic signatures in the US.
It consists of the following components that make it legally binding:
The validity of an E-signature is as strong as the traditional pen and paper signatures.
The person signing the agreement must consent to sign using electronic signature willingly.
The person has been fully aware of the document and intends to sign and agree to whatever purpose of their papers.
The recording makes the electronic signature strong proof that it isn't a wet signature.
Data integrity ensures the avoidance of tampered and lost files.
E- signature requirements in the United Kingdom
The Electronic Signatures Regulations Act of 2002 backs up the validity of e-signature in the UK. It consists of the requirements for e-signatures to be legal and valid.
Both parties must prove that they mutually understand and agree to their contract.
Qualified Electronic Signature (QES) and or Advanced Electronic Signature (AES) are the most perceived to be as strong as written signatures.
E- signature Requirements in Europe
Many European nations adopt the UK's policy of accepting contracts as legally binding, even without a handwritten signature. The e-Signature Directive from 2000, now called Regulation (EU) No 910/2014, also known as eIDAS, was in EU legislation in 2015. The eIDAS standard specifies three types of e-signatures, like those in the UK: SES, AES, and QES.
E- signature Requirements in Australia
Electronic signature has been legally accepted in Australia as long as it adheres to and complies with their law. Electronic Transactions Regulations 2000 identifies which transactions and Commonwealth laws are exempt from all or part of the ETA.
Basic Characteristics of Legally Enforceable Electronic Signatures
In most countries, legal experts say that electronic signatures are legally binding, provided certain conditions are met. In particular, an electronic signature must meet the following criteria to be legally enforceable:
An electronic signature must result from a voluntary act by the person whose signature is being certified.
The person whose signature is being certified must intend their signature to be binding.
The electronic form used for the signature must accurately reflect the signature made on paper or in another medium.
These requirements ensure that only valid signatures are certified for use in court. Furthermore, digital signatures must have maximum tamper sealing, strong authentication, security, and an audit trail to be considered heavy proof for any legal purposes. It proposes the substantial validity of any e-signatures and protects you from unwanted fraud.
What types of Documents Can be signed Electronically?
It is never new that exchanging documents can be done conveniently through emails, and affixing them with signatures makes it more legal. Globally, these are the types of documents that are allowed for e-signing:
Employee-employer announcements and paperwork
an agreement such as a sales agreement and like
purchase
buying and selling property contracts
claims and application of insurance
school transactions such as scholarship
Patient/ hospitalization form
National Telecommunications Information Administration (NTIA) strongly claims that there are some documents that cannot be signed electronically and, if so, are considered invalid. These are some of the following:
Last will and testaments
Termination of any insurance
Court orders or official court documents
State statutes like adoption, divorce papers, etc.
Notice of cancellation of utility services
Default, foreclosure, or eviction notice for a primary residence
Any documents that contain warnings of any harm and damages
All documents that are legally required to transport hazardous and toxic materials
The types of documents above are the most common documents that are massively processed and transacted online. But always check and refer to your local laws and jurisdiction for your specific e-signature purposes.
Best Free Electronic Signature Software
Most nations, elite businesses, and various organizations use electronic signature solutions. And because it costs less, e-signature software is preferable to traditional ones. They are easy, very secure, and accepted by the federal law.
Here is a list of electronic signature software apps that are unquestionably leading if you're eager to start using them immediately. By reading more about it, you can compare and contrast each app's brief whereabouts to see which best suits your needs.
1. PandaDoc
More than 30,000 businesses use it. Along with the standard e-signature, it has 450 additional templates. To complete/edit an electronic document, you can access it within Microsoft Word or via a mobile app. As a result, PandaDoc's comprehensive set of features aids in the user's paperwork's efficiency and acceleration, which prompts them to report that it has been signed. With a 65 percent decrease in document creation time and a 28 percent increase in closing rates, the software has helped users save 12 hours per week.
2. HelloSign
Its reputation as one of the most user-friendly apps for beginners is supported by the fact that users can sign up without creating an account. It encourages work simplification, enables the reuse of templates and forms, and ensures that all parties receive the documents after everyone has signed them. Dropbox, Slack, Salesforce, Microsoft, and OneDrive are all integrated into the software.
3. Adobe Acrobat Pro
It assists significantly in document signing and creating paperwork for large businesses and private circles. It has over 300,000 users, including well-known companies like Microsoft, Tesla, Groupon, and HSBC.
4. DocuSign
The fact that the electronic documents sent and received are known as envelopes distinguishes this software from others. They provide limitless signing and, in their free edition, permit the expansion of cloud storage. But how many envelopes are there? It Depends on the plan you select.
5. SignNow
It offers much more! There are over 100 features that you can use, suitable for both novices and large businesses, and don't even require downloading. It provides contract creation, agreement signing, document merging, permission-based roles, demo templates, and private cloud eSignature management. Since it offers tracking and storage, you can keep an eye on business workflows while processing payments, which significantly aids in management and organization.
Things to Remember!
Always consider the features that best suit the nature of your work when selecting a tool to assist you in your work, businesses, and transactions. Not only does it lend a helping hand, but it also encourages us to be as productive as possible while minimizing hassle.
The listed e-signature software and its features may be a great way to make things easier for both new and current users. To learn more about other best e-signature software or get it right away, we have the list of the top tier eSignature software, with ratings and feedback that will help you determine which one to choose! These leading E-signature software do offer legitimate services anytime and anywhere!
Best eSign software solutions