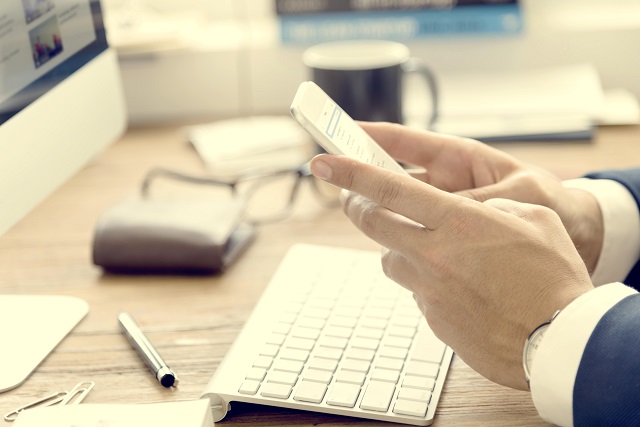 Are you tired of having to print out documents just to sign them? You may have a digital document that needs to be signed and sent right away, but you're not in the office and can't find any equipment in your home. With a simple scanner and some basic knowledge, you can easily digitize your signature and save yourself the hassle of dealing with paper.
Scanning signature is a quick and easy process that can be done in just a few simple steps. Plus, having a digital copy of your signature on hand can be helpful for signing electronic documents or creating digital copies of important documents. So why not give it a try and start enjoying the convenience of a digital signature today?
What is a Scanned Signature?
A scanned signature is a digital copy of a handwritten signature, usually captured as an image. To create a scanned signature, a signatory will draw their signature on paper and use a device to transform the handwritten signature into a digital signature format, like a PDF, JPEG, or PNG.
Since the primary purpose of a scanned signature is to use the scanned digital signature for electronic documents, scanned signatures are often confused with electronic signatures. The two aren't exactly the same, though.
The Difference between a Scanned Signature and Electronic Signature
The main difference between an electronic and scanned signature is how you create them.
An electronic signature is created on an electronic device by drawing a signature using your finger or typing your name. A stylus pen helps you form your electronic signature precisely, without the jitters or mistakes that usually result from using your fingertip. Electronic signatures also enable signed documents to be secured and authentic through various electronic signature software.
Meanwhile, a scanned signature is drawn on paper (also known as a wet ink signature) and scanned using a device, making it possible to add your handwritten signature to a digital document or contract. It can be tricky to get a clean scan of your signature. That said, with proper lighting and a suitable signature scanner, it is easier to get a clear image of your signature.
What is the point of scanning a signature?
Scanning signatures can be an important way to sign documents remotely. A scanned signature provides an excellent way for businesses that want to close deals and sign contracts without meeting in person. Scanned signatures are helpful because they are legally binding and can be reused repeatedly. Rather than manually drawing, scanning, and saving a handwritten signature every time you need to sign documents, you can scan a signature once, save it and upload it to different documents in Word or a PDF document, for example.
The greatest thing about it is that you can use it anytime if you have your mobile phone. Scanning your handwritten signature speeds up the whole signing process.
Drawbacks of Scanning a Signature
While a scanned signature has its pros, it also has its cons. Here, we explore the downside of scanning a signature.
Security and authenticity reasons
Scanned signatures are not as secure as digital signatures. While both signatures are legally binding, scanned signatures may be less attractive to counterparties than electronic signatures because they lack primary authentication. There is no digital timestamp to show when a signed document has been signed, and there is no clear audit trail to identify who signed the document or whether they are an authorized signatory.
It might look flawed.
Scanned signatures do not look as professional and seamless as electronic signatures. It is because it is pretty challenging to ensure that the background color from the paper is an exact match for the document you will sign online. Without any high-resolution scanner, a signed signature may appear pixelated or blurry. An electronic signature has no problems like this because it is directly drawn into the contract.
Not the most straightforward option available
It may sound convenient compared to signing a contract in person, but there are more quick ways to sign a digital contract than scanning a signature. Scanning your handwritten signatures will still need to draw your signature, scan, crop, save, and upload it to a document.
The process is too slow and too manual to be used at scale, and it will take companies to sign dozens or hundreds of contracts in a month. However, electronic signatures are far more accessible and can be used on a scale.
Different ways of scanning a signature
Through a Scanner
Draw your signature on paper using a pen with black ink on a white sheet of paper. This makes the signature clearer when scanned.
Feed the paper document with your signature to the scanner, select "scan current page," and tap scan. Some scanners may have the option "tap re-scan current" which works the same as clicking or tapping the scan option.
After scanning, crop the image file by clicking the picture tools format tab and ensure that it should only include your signature when you crop the image file. You can also use other programs and applications to crop the image file.
Save the cropped image file with your signature in a digital format, such as a PNG or JPG, on your chosen device.
Paste your scanned signature on the signature line indicated in the document.
Through an iPhone Scanner
Draw your handwritten signature on a paper using a pen with black ink on a white sheet of paper.
Select the Notes app on your iPhone.
Tap the "+" to create a new note.
Tap the camera icon, and you will see an option to "Scan Documents" tap on that option.
Scan your signature as if taking a photo. Usually, when you tap "Scan Documents" and direct your phone's camera on a sheet of paper, yellow boxes on your screen will appear and guide you in scanning.
After scanning, crop the image file and ensure that your signature is included.
After cropping, add the image file with your scanned signature to a contract of your liking.
Various iPhone apps will allow you to scan documents, such as Adobe Scan, CamScanner, or Scanner Pro. These apps deliver high-quality scanned digital documents, but some of these signature scanners require payment to unlock additional features or that are on a free trial period, such as the transparent background.
Taking a Picture of the Signature
Taking a picture of the signature is similar to the two other options already mentioned, but it might come in handy when you do not have a dedicated scanner or an iPhone.
Draw your signature on paper using a pen with black ink on a white sheet of paper.
Open the camera app on your phone or if you have a camera, turn it on.
Take a picture of the paper document with your signature on it.
If you are using your phone to take the picture, crop it so that only your signature will be visible. If you are using a camera, transfer or upload the image file to a computer and crop the image file and ensure that your signature is included.
After cropping, add the image with your scanned signature to a contract of your liking.
Best Signature Scanning Apps
There are a lot of signature scanner apps that will allow you to scan your signature in high-quality resolution, such as:
1. Signaturely
Signaturely provides a scanning app that will accurately and clearly capture your signature and turn it into a high-quality signature.
2. Signeasy
Signeasy is an app available for phones that will easily capture and scan your signature.
3. PandaDoc
PandaDoc allows you to upload your scanned signature and convert it into a digital format to sign documents.
4. OnlineSignature
You can upload your documents to the website, and OnlineSignature allows you to upload, among others, your scanned signature and be placed in the signature line.
5. SignNow
SignNow is a paid software that allows you to scan your signature online in minutes.
6. CamScanner
CamScanner is a portable scanner that can auto-crop images and converts your handwritten signature into a digital format.
7. Apowersoft Scanner
Apowersoft Scanner allows your phone to be a portable scanner. You can scan, crop, and manage your signatures in one platform.
8. Genius Scan
Genius Scan is a mobile phone app available on Android and iOS phones. Genius Scan allows you to scan your documents and handwritten signatures on the go and export them as PDF documents.
Final Thoughts
Nowadays, scanning an image and converting it to a digitized signature offers a lot of conveniences. With the right solution, signing digital documents efficiently, instantly, and legally is undoubtedly possible. However, you should remember that creating a scanned digital signature is only part of the electronic document signing process.
While it is possible to sign documents with a scanned digital signature, there are more secure ways to sign documents. You should have an electronic signature and ensure the right electronic signature software for security and authenticity on signed documents.
Best eSign software solutions